Our client's growth and stability are at the heart of Wild PR; we strive to secure the best possible results to support their business goals and objectives.   
Every month we love to look back at the results we have achieved for ourselves and our clients as a reminder of the fantastic work we do!
From fantastic digital PR results to fabulous content creation and social media, we've delved into some of the showstopping results from May.
Digital PR
Digital PR is dominant in improving our client's online presence and Google rankings. Driving brand awareness and website traffic through high domain authority coverage links is at the forefront of what we do! Here are some of our stand-out digital PR moments from last month:
AVENTUS CLINIC
One of our leading PR campaigns this month was from Aventus Clinic, a specialist hair and skin clinic based in Hertfordshire. This one is admittedly a little gross,  but we love it! The team previously created the 'Dirty Makeup Brushes' beauty campaign, which went off with a bang. After securing heeps of coverage in April, the coverage certainly didn't stop during May.
People obviously love a disgusting campaign, so much so that the campaign went global, bagging a fantastic six extra pieces of high DA coverage in Europe. The campaign secured coverage in publications, including OK! Germany, Vosges, Le Journal, Bien Public and more!
BPI AUCTIONS
Did you know that Ford is the UK's favourite car brand? Well, BPI Auction can tell you more! Another campaign that smashed it out of the park during May was the UK's most loved car brands from  BPI Auctions, which featured two of the classic car brands involved in the two classic car auctions taking place simultaneously. Following the new listings of rare classic car auctions, the team focused on analysing the number of licensed cars by make and region to create a ranking of the UK's most loved car brands. This campaign secured excellent national coverage, including the iPaper and The Express. 
It didn't stop there; the team also focused on the Advice for Raising Funds campaign, achieving seven fantastic pieces of industry-specific coverage, including The Manufacturer, Recruiter and Engineer News Network. This kind of campaign, targeting specific industries including manufacturing, engineering, construction and woodworking, has resulted in fantastic keyword ranking improvements for related search terms. Such as 'manufacturing equipment liquidators' new (55), 'machinery auctions' +2 (13), 'auctions for machinery' new (8), 'engineering tool auctions' +2 (2), 'woodworking machinery auction' new (1), 'manufacturing auctions' +3 (10), 'engineering machinery auctions' new (4 and 'engineering machinery' +12 (19).
Content creation 
At Wild, we have monthly WIP sessions where the whole team gets together to generate new ideas for each of the brands we work with. This then leads to fresh and original written or visual content for PR campaigns, blogs, videos, infographics, and other formats.
AYRE EVENT SOLUTIONS
During May, the team worked on an SEO-optimised blog covering Corporate Event Etiquette Tips for AYRE Event Solutions, looking into how corporate event organisers can ensure their business event ticks all the right boxes. 
The blog was designed as a top tips guide to share the importance of corporate event etiquette and the delivery of a well-thought-out event with a respectful atmosphere, safe environment, and use of quality staging and production. 
Using relevant call-to-actions throughout the blog, we have seen an increase in growth for the conference production page (+150%). We have also seen five target keywords improve positioning in May, including 'AV hire' (+12) and 'AV equipment rental near me' (+9), as well as a range of new keywords, such as 'vision live event product'.
BPI AUCTIONS
During May, the team focused on various content for BPI Auctions, which definitely paid off! The team put together multiple blogs featuring case studies and upcoming auction listings. We developed a landing page for the 'Most Loved Car Brands in the UK' campaign, 'Calling all car enthusiasts! Don't miss out on this range of classics', which generated a whopping 126 page views, with 112 users entering the website via that page in April alone.
social media
With over 4.2 billion active social media users online (this has increased by 10% over the last 12-months!), business owners have an average of 2 hours and 25 minutes every single day to build brand awareness, develop customer relationships and increase sales via social media platforms. Here are some fantastic social media results we've seen from April:
SPECIALIST GLASS PRODUCTS
Due to a shift in social content strategy, we saw some incredible social media results for Specialist Glass Products throughout May. The opening of the Elizabeth line also allowed us to be reactive and position SGP as an expert in their field.
The combination of such reactive content and a new strategy focusing on behind-the-scenes visuals has resulted in a dramatic increase in engagement across all platforms; Twitter (+580%) and Facebook (2,200%) in particular! SGP's Facebook reached over 19 thousand users and has had the most substantial improvement in social referral (+259%) to the website, referring a total of 226 users in May.
Conscious Youth

During May, the team not only focused on promoting awareness days such as Mental Health Awareness Week but also implemented the new social media plan for Conscious Youth, seeing a fantastic 1,640 Twitter impressions and 49 interactions.
Due to consistent social activity, we saw a tremendous increase in Twitter followers (+17) alongside a 52% increase in Twitter engagement.  
Wild updates
The Wild PR team have also been super busy in May! 
A massive congratulations to our Managing Director, Katrina Cliffe, on completing her Goldman Sachs 10KSBUK journey! And of course, well done again, on competing at the British Adult Ice Skating Nationals, brilliant achievements all around!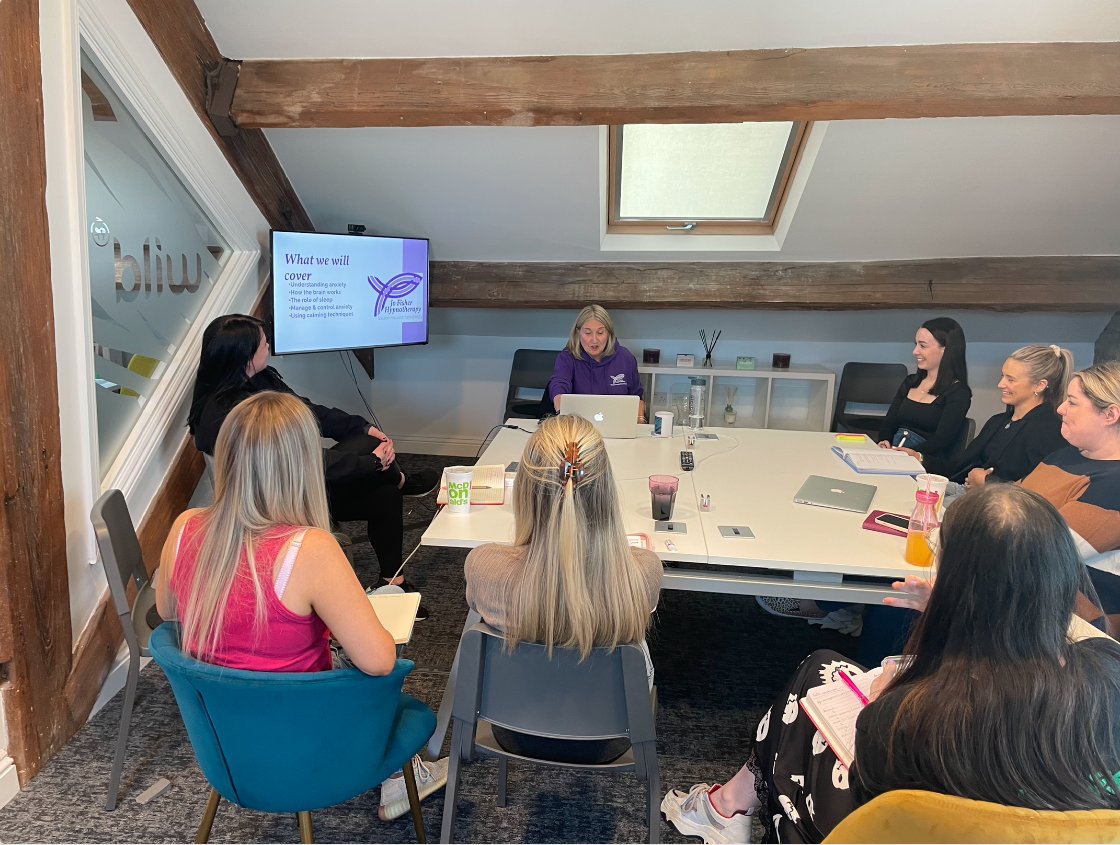 During May, the team not only had all their monthly Wellbeing Wednesday sessions with PR Director Frankie Lyons, but we also had a visit from the wonderful Jo Fisher Hypnotherapy, delivering a talk on understanding and managing anxiety in the workplace. This was a very insightful workshop, and the team learnt techniques for managing stressful situations. 
Big news! Towards the end of the month, Wild PR welcomed two new clients to the pack; all will be revealed shortly, but we can say that we are super excited about the new plans ahead.
And last but not least, Congratulations to Lydia Fearnley who passed her driving test and is now on the roads (brum brum!), fantastic work to Brianna Allsopp who completed her PR Apprenticeship and our Account Manager, Kayleigh Morgan who presented at her first Ad:Venture Workshop, to a full room of start-up / SME business professionals on the best social media tools to use.